Album Cover: Album: One Way TicketSinger/Songwriter: May Davis2021   Back Cover Track List     Single Cover:   One Way Ticket - YouTube
---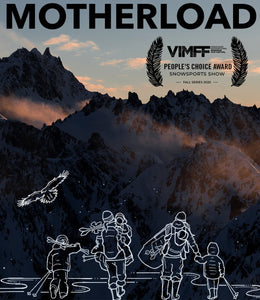 Concept: Artwork for the Title Page for Motherload Film Featuring the Lynch sisters and Tessa Treadway, Motherload first appears as a comic story about trying to take their kids skiing but it connects on a deeper level with the themes of single parenting and loss. Synopsis:   It is often said that the hardest part of any adventure is getting out the door. Planning and packing are tedious and time consuming. But the moment you cross over the threshold from the distractions of the real world to the freedom of the hills, everything seems to just fall into place. Said...
---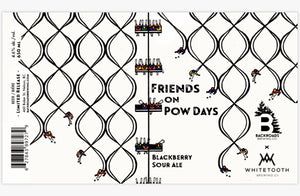 Concept: A Beer Label for a seasonal collaboration between Backroads Brewing in Nelson, BC and Whitetooth Brewing in Golden, BC. Friends on Pow Days: A Blackberry Sour Ale. Backroads Brewing: Friends on Pow DaysBeer Label.Medium: Paper, Ink, Marker, DigitalDate: Winter 2019/2020
---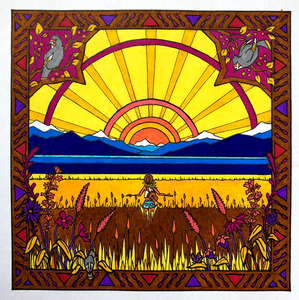 Concept: Album artwork for Maggie May Davis' debut album, The Denim Blues. Available on Spotify, Soundcloud, Apple Music, iTunes and CD. The Denim BluesMaggie May Davis Date: July 2019Website:https://maggiemaydavis.com/  
---
Concept: At CMH, when you reach 1 million vertical feet of skiing, you are awarded A million foot suit. It is a two piece suit made by Arcteryx, and you are celebrated with champagne, a pin, and certificate commemorating the achievement. I got to join Shane and his friends for the celebration the day he got his Million Foot jacket with CMH Revelstoke. The only thing that was not perfect was that Shane does not identify as an 'Alpha AR Guide' kind of guy… Shane has style. So, we personalized it. I used a medium mixed with Acrylic paint that...